Pricing
Henna Service at Salon by Appointment
Bridal Henna: Available with Consultation
What is Henna?
Henna is a dye made from the leaves of the Lawsonia inermis plant, which is also referred to as henna tree. The plant, which is native to Asia, and produces the best natural dyes with body heat
Henna - Body
We are proud to offer some of the most experienced and well-trained team members in the area. Each member of our staff is fully capable of assisting with your projects from start to finish and to make sure the job is completed efficiently and correctly. We take our industry seriously and understand that you have several options available. We appreciate the opportunity to show you how we stand out from our competitors and want to earn your recommendation and future business. Contact us today with your questions and let us help you get started.
We are proud to offer on site services for the following
Brides, Weddings, Showers, Fairs, Festivals, Adult or Kids Birthday Parties, Corporate Events, Any Get Together.
Henna Care
Be careful as the henna dries (It may flake off by itself)
Keep the paste on for at least 2 hours
Brush it off (don't use water)
Watch as it darkens over 24 hours
Avoid chlorine water
Natural henna works with your body heat and it may be a different color from one to another.
Share your pictures on Facebook!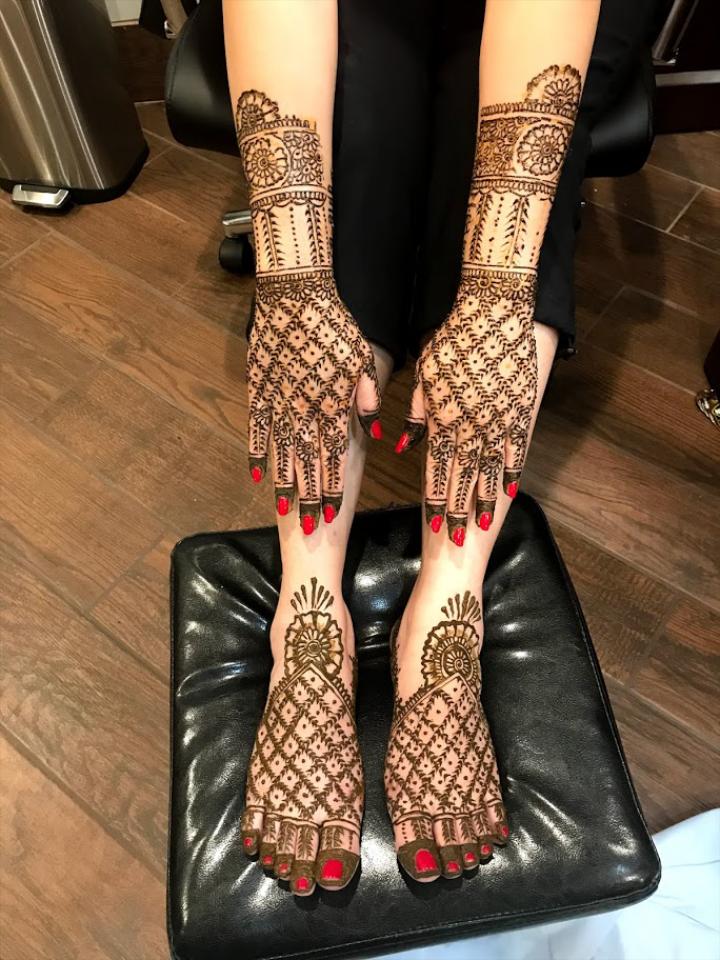 Henna for Eyebrows
What is Henna Tinting
Henna tinting is a treatment that involves staining the skin and brow hair. The dye is natural and derived from plants, making it safe to use on the majority of skin types.
Is Henna Dye Good for the Eyebrow?
Yes. Henna dye is one of the best options that you can use to color the gray hairs of your eyebrow, henna powder has natural coloring pigment that is extracted from the henna plant that does not have any side effects conditioner that will make any strand of hair stronger, thicker, and assume any desired color.
Will Henna Cover Grey Eyebrows?
Yes. An all-natural henna dye will change the color of any eyebrow into the desired shade, given that it is left on the brows for enough time to achieve that.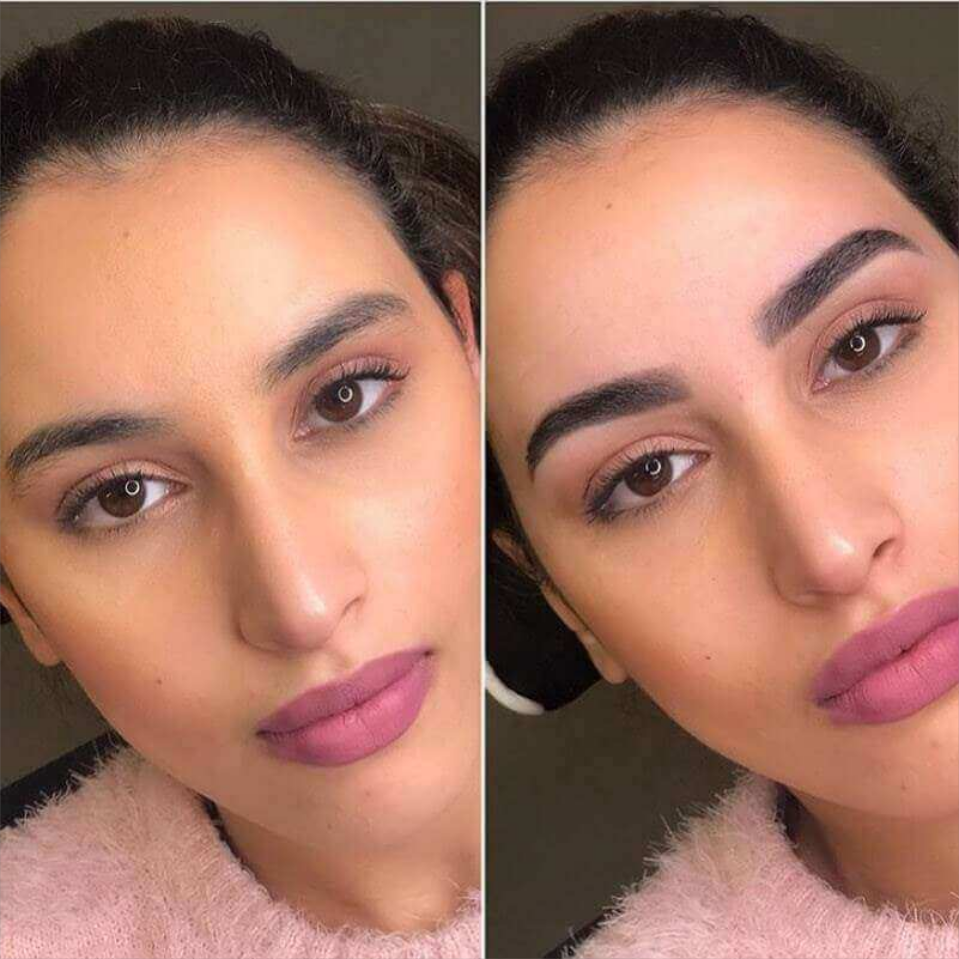 Henna For Hair
Benefit for Henna on Scalp and Hair
Conditions Hair
Henna has hair conditioning benefits. It imparts a sealing layer on the hair cuticle, allowing it to retain moisture. Henna is one of the most effective ingredients for oily hair. It helps to control oil production by calming overactive sebaceous glands. Frequent Henna treatments would reduce hair oiliness and stretch the fresh hair days between washes.
Prevents and Treats Dandruff
Dandruff mostly happens when the scalp's natural helpful microbes increase beyond the normal balance. Henna has strong anti-fungal properties that restores the microbial balance and eliminates microbial dandruff. It also removes excess grease and dirt from the scalp to clarify it. Regularly applying Henna to your hair not only treats dandruff but also prevents it from recurring.
Thickens and Strengthens Hair
Henna's color layer attaches to the hair and envelops it to strengthen and reinforce it. You will find your hair increasingly voluminous, strong and resistant to breakage with consecutive Henna applications. You will also notice that when your hair ends stop breaking off and splitting, your hair growth rate will really show and you will enjoy longer healthy hair.
Natural and Versatile Hair Dye
Henna is mainly used as a hair colorant. It is not only a natural alternative to the chemical dyes, but it also leaves the hair healthier and thicker. If you want to get variations of natural hair colors, Henna is the best option, it works with your body heat, same henna but color may be different on each and every individual.
Is Henna Better and Healthier than Hair Color?
Hundred percent pure henna is technically safer than commercial hair dye. In its natural form, henna will produce a red or orange-red color. Don't want to go bright red? There's also compound henna, which includes indigo, cloves or coffee to turn your hair other colors.