Threading Training Course
Eyebrow threading is an eco-friendly form of hair removal. Threading does not require the use of hot waxes or abrasive chemicals. A twisted cotton thread is rolled onto the desired hairline, such as the eyebrow, removing the hair at the base of the skin. Threading can remove an entire row of hair all at once. Since the hair is removed from the base, the hair will usually grow back thinner and finer.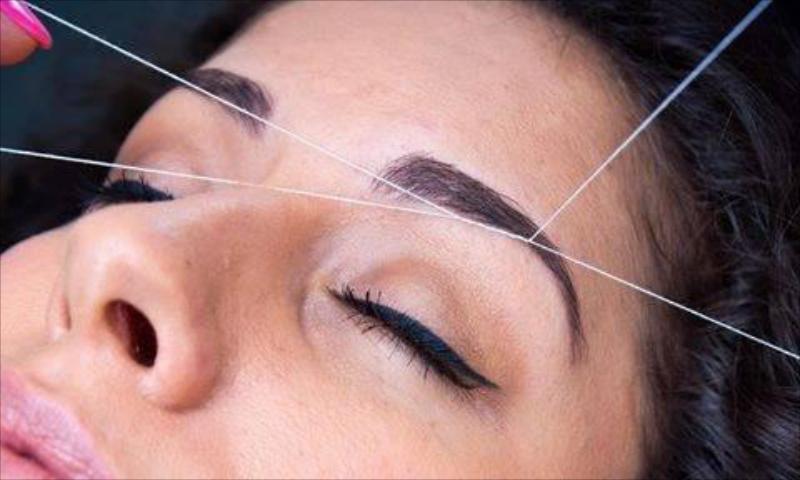 Course Objectives
Learn The History of Eyebrow Threading.
Learn about misconceptions that are related to Eyebrow Threading.
The advantages of eyebrow threading.
Learn the best eyebrow shapes for both men and women based on facial recognition.
Best practice on how to disinfect, appropriate sanitation standards, and skin preparation.
Hands-On Threading Training.
Learn how to hold and control the thread using thread using hands methods How to simultaneously manipulate and control the thread
Gain an understanding about the amount of thread that is necessary to cut and tie together.
Learn the placement of forefingers and thumbs.
Advanced your threading techniques.
Use hands-on practicing to focus on challenging areas.
Learn how to up-loop and reverse the threads directions.
If you are unable to thread for any reason, you may come back for one refresher course free of charge!